There are many different types of curly hairstyles and one of the easiest and low maintenance sweet style is the curly updo hairstyle.As the name implies, curly hair updo hairstyles allow you to form soft loose curls on the front of your head in different layers. This type of long-lasting, curl pattern hairstyle is very much like that of wavy hair.
Most curly hair updo hairstyles also give you the privilege of selecting the size of curls too, from small hair strands to big, bouncy curls. An ideal solution is with the use of a curling iron, a spray bottle and some curl mousse, you can easily style your curly hair into different layers, by simply plaiting the wet hair into many different sections.
Another popular option of curly updo hairstyles is a bun. In this particular hairstyle, you will use a number of large and thin bobby pins, which are often used during prom nights, special events and formal events. You can easily pin your lovely tresses into various shapes and designs using bobby pins. If you have very thick hair, then you can easily use all of these bobby pins without worrying about how many sections you would create.
Some other beautiful hairstyle options that you might like are:
Tight or curly ponytails
To achieve the perfect tight or curly ponytail, start by brushing through your curls with a wide-toothed comb and then use a small amount of styling product to help define and shape them. Once you have brushed through your curls, gather them up into a high ponytail at the crown of your head.
Then, take small sections of the ponytail and twist them around each other until you have created a bun shape. Secure the bun with bobby pins, making sure to tuck any stray hairs in as you go.
Finally, finish off your natural curly updo with a few bobby pins to secure the style. Make sure to use pins that match your hair color so they blend in and don't take away from the look. You can also add a few decorative pins or clips for an extra touch of glamour. Once you've secured all of the curls, spray some hairspray over the entire style to keep everything in place.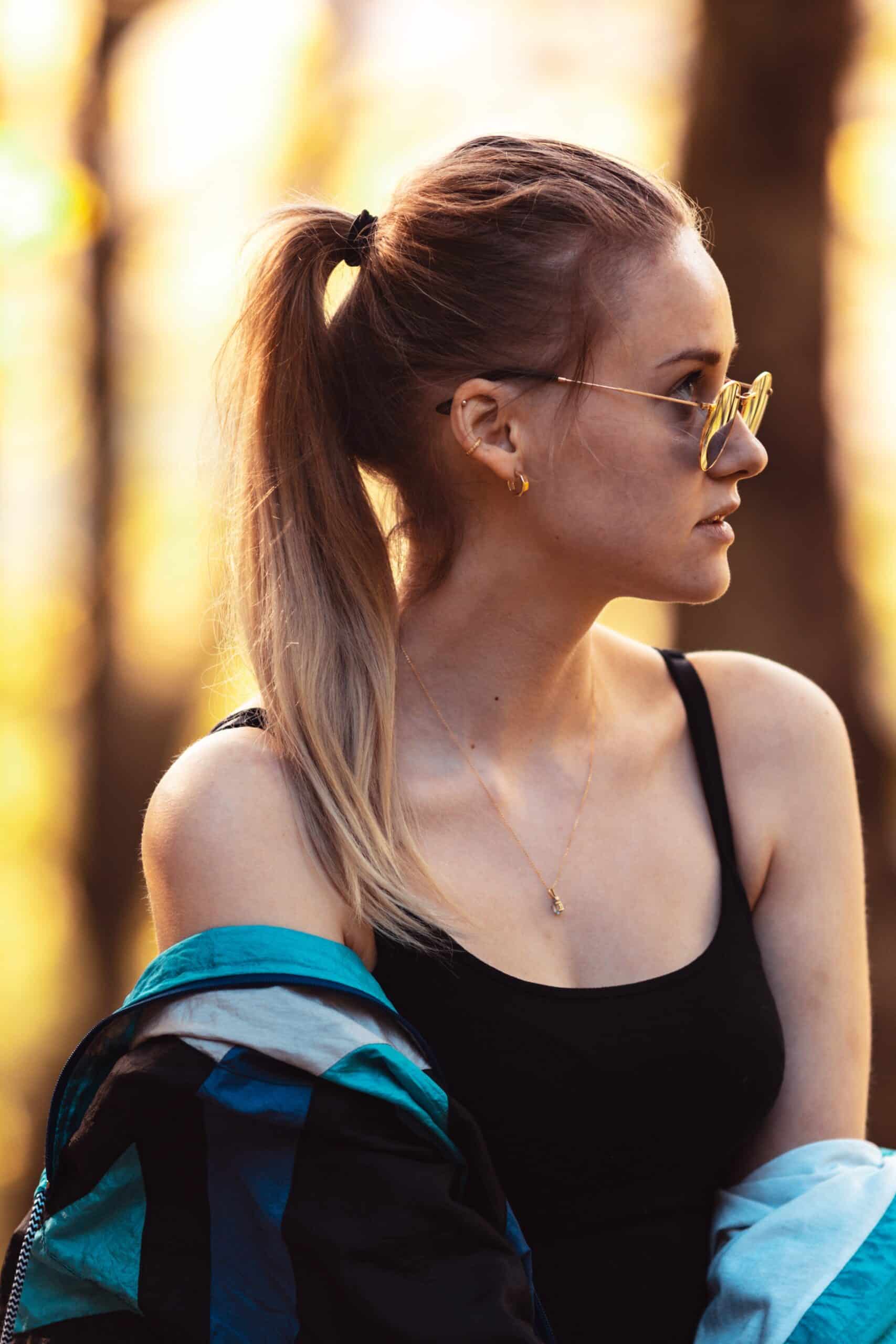 Source: allthingshair.com
Twisted Half-Updo
This twisted half-updo from NYFW is the perfect way to add a touch of elegance to any look. The French twist is a rather simple updo to master, similar to the French braid but with only two sections. All you have to do is take two pieces of hair at the front of your head and twist them together till you reach the nape of your neck. Secure with bobby pins or an elastic band for a beautiful, romantic look that will last all day long.
This twisted half-updo is perfect for curly hair as it helps keep your locks in place without having to use too much product or heat styling tools. It's also great for those days when you want something special but don't have a lot of time on your hands. With this style, you can easily go from day to night in no time at all! So if you're looking for an easy yet stunning updo that will make heads turn, this twisted half-updo from NYFW is definitely worth trying out!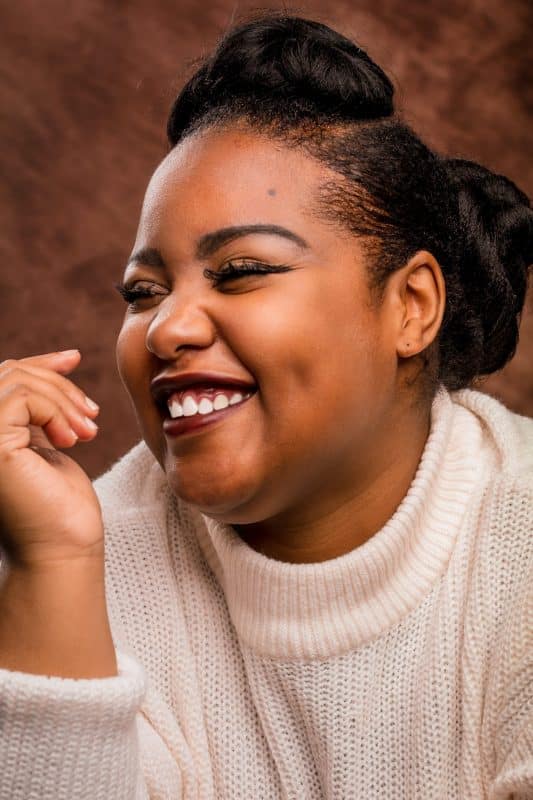 Source: allthingshair.com
Braided Bun
The interlaced bun has been enhanced for the present-day and continues to be a admired hairstyle. This hairdo is strikingly impressive with miniature plaits or single braids, creating a lackadaisical bohemian look. To attain this style, initiate by undoing your locks with a shower brush and/or assiduous toothed comb. After you've applied styling cream, divide your hair into three portions. Plait each chunk, then secure it as a bun either at the nape of your neck, rear or top of your head – contingent on what appearance you're aspiring for.
This hairstyle is perfect for any occasion and can be dressed up or down depending on what you're wearing. It's also incredibly easy to do yourself at home, so there's no need to go to the salon! With just a few simple steps, you can create an eye-catching updo that will turn heads wherever you go. Whether you're going out for dinner or attending a special event, the braided bun is sure to make you stand out from the crowd!
Source: patternbeauty.com
Braids and Tendrils
Forming plaits and twists is an excellent approach to increase the feel and fashion of your curly hair. Incorporating sections of your hair in braids can give you a refined, amorous look that will capture attention. You can commence by differentiating the top layer of your hair and afterward begin interweaving it into little partings. Once you have ended the plait, utilize the surviving unbraided segments of your hair as the foundation for styling. You can devise numerous styles with this strategy, from loose undulations to tight coils.
Once you have finished braiding and styling your hair, you can accessorize with clips or pins for added flair. You can also add ribbons or flowers to complete the look. With this technique, you can create a unique hairstyle that is sure to make you stand out from the crowd. Whether you are attending a special event or just want to spice up your everyday look, adding braids and tendrils is an easy way to do so.
Source: modernweddings.com
Double Bun Updo
The double bun coiffure is an imaginative hairstyle that brings a double glance. This cosmic inspired fashion is suitable for any situation, from a tasteful celebration or merely a day with buddies. To accomplish this style, begin by adding curl mousse or tough hold gel to sustain the finesse of this look. Then split your locks into two distinct sections beginning at your ears. Construct the top section into a bun and leave some tresses free to tie the look together. At last, swirl the bottom section into a curl for an additional hint of charisma.
This style is easy to create and can be customized in many ways depending on your preference. You can add accessories such as clips or pins to give it more flair, or you can opt for an even more dramatic look by adding curls or waves throughout the hair. The double bun updo is sure to make you stand out from the crowd and will have heads turning wherever you go!
Source: patternbeauty.com
Bantu knots
Bantu knots are a popular style for those with natural curls. This curly hair updo is achieved by sectioning the hair into small parts and then twisting each part around itself to form a knot. The knots can be left in place or unraveled to create a beautiful, voluminous look. Bantu knots are great for those with tight curls because they help define and enhance the curl pattern while creating a unique and stylish updo. Bantu knots are also great for those with a loose curl because they can be used to create an elegant, yet protective style.
To achieve this look, start by sectioning off your hair into small sections and then twist each section into a knot. Secure the knots with bobby pins or clips and leave them in place overnight. In the morning, remove the pins and gently unravel each knot. Use your fingers to fluff up the curls and create an effortless, natural-looking updo. Finish off the look with a light hairspray or serum to keep everything in place.
All of these stylish curly hair styles will give you the perfect haircut and are suitable for almost every kind of face shape and personality. You can also create a simple yet gorgeous, elegant updo, just by tying a ribbon on your hair. For creating this kind of relaxed glamour, romantic updo style, you will require large and thin combs, along with a few barrettes or beads. To pin your hair, you will require a large square tray and then using the pins, pin your hair into several sections, all of them at the same time. After that, you can secure all the curls using the combs.
These are several types of basic styles for naturally curly hair that will help you immensely on those bad hair days when your loose hair is really bad bed head. Loose braids and or messy braids can be used for creating these kinds of stylish, worthy hairstyles. However, if you have short length curly locks, or mid-length hair, or even shoulder-length hair, it would be difficult for you to create a chic and attractive hairstyle with such naturally curly hairs. Therefore, if you are looking out for ways to create such perfect locks, then you can choose those blow-drying systems such as blow dryers, hair irons, and curling irons that have natural curls.
These types of styling tools can also help you create waves, curls, french twists, formal style updo's and many inspiring updos of timeless sophistication. One of the most vital aspects in creating any type of knot style of hair is the choice of styling products that you use. If you are looking out for good styling products for this kind of hair texture, then you will find that they are available at any beauty store, specialty salon and even online. The most popular hair accessory products used for creating more hairstyles are hair gels, styling sprays and mousses. You will also need some hair clips, leave-in conditioner and twisted anti-frizz finishing spray. These will quickly become your favorite products as they nicely take care of your dry hair or coily hair… and most certainly your towel-dried hair.
Healthy Sexy Hair is a vital aspect of your overall health and well-being. It's not just about having healthy hair, it's also about having healthy scalp. A healthy scalp is essential for the growth of healthy hair. Your natural texture hair follicles are connected to your skin through tiny blood vessels called capillaries. When you have a healthy scalp, your capillary flow will be adequate enough so that nutrients can reach your hair. The fastest option for your perfect style are the ones that can be worn with anything. Natural hair and different hair types are a part of the human body. The hair is one of the most important parts of our appearance, which makes it very attractive to people. Hair has an amazing ability to cover up any imperfections in your face.