African American women often have to spend a lot of time styling their hair, but there are plenty of low-maintenance hairstyles that can help them look great without spending hours in the mirror every morning. Natural curls still require the occasional salon visit to refresh their look, but they are much easier to maintain than other simple styles. From braids and buns to twists and fades, there are many options for black women who want a stylish yet low-maintenance look. This also includes those black ladies with shorter hair who are searching for the perfect style, the low-maintenance style to keep the wash days and bad hair days at bay!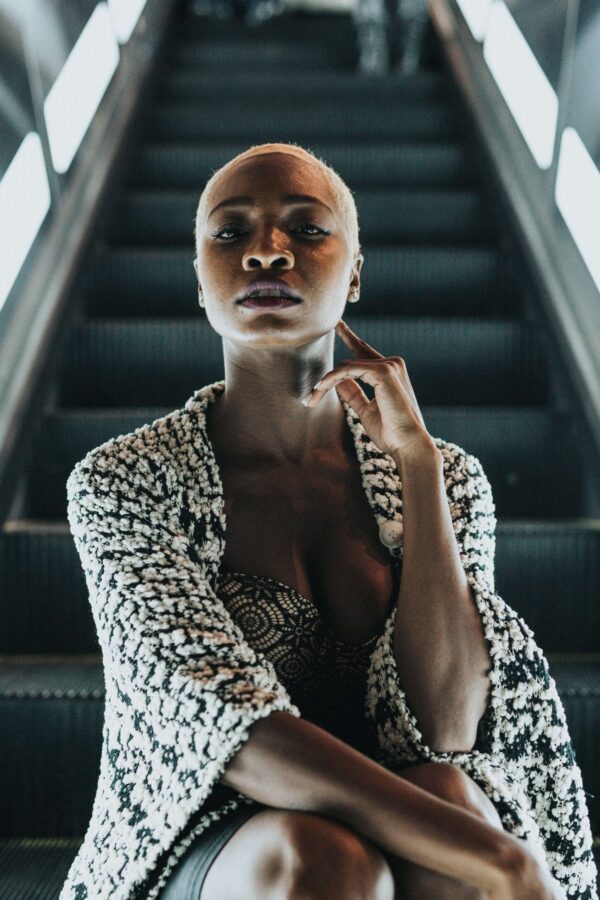 One of the most popular low-maintenance hairstyles for black women is box braids. This braided hairstyle is perfect for those with curly hair who don't have time to style their hair daily because it can last up to two months with minimal maintenance. Another great option is a twist out, which can be done quickly and easily at home with just a few products. For those looking for something more daring, a fade or undercut is also an excellent choice as it requires minimal upkeep and looks great on all face shapes. No matter what your preference is, there's sure to be a low-maintenance hairstyle that suits you perfectly!
Box Braids
Box braids are a great way to express your creativity and style with your hair. This low-maintenance look can be achieved by anyone regardless of their hair type. To create this perfect haircut, you can knit half of your hair with the black color and the tips with a white color braid. This creates an eye-catching contrast that will make people take notice. You just need to use a braid spray and an oil sheen to maintain the hairstyle's fresh and vibrant look.
This hairstyle is perfect for those who want to have a stylish look without having to spend too much time on styling their hair every day. It also allows you to experiment with different colors and styles as you can easily change up the look by adding beads or other accessories. Box braids are also great for protecting your natural hair from damage due to heat styling or harsh chemicals, making them ideal for those who want to keep their locks healthy and strong.
You can choose between one, two, or even multiple braids for your hair. These are easier to do than cornrows, so you may even be able to braid your own hair. Tight braids can last for several days, and you won't have to keep exposing your hair to harsh treatment. Braids can offer even older women a more youthful and fun appearance.
Source: hairstylecamp.com
Cornrows
Cornrows are a classic and versatile braid style that has been around for centuries. They can be done on natural hair or with extensions, and the process is relatively simple. To create cornrows, start by sectioning off the hair into the desired size sections. Then, begin braiding from front to back, adding more hair as you go. Once all of your braids are complete, it's important to take care of them properly in order to keep them looking their best. SheaMoisture's Loc & Braid Butter is an excellent product for this purpose; formulated with Jamaican black castor oil, it helps strengthen and restore braided hair while keeping it moisturized and healthy. With proper care and maintenance, your cornrows will look beautiful for weeks at a time!
Weaves
When your hair is braided fully, it's protected from the elements and natural damage. To boost hair growth, proper care should be taken of the natural hair beneath a weave, and hydrating products like SheaMoisture's Deep Treatment Masque ($13) can help.
Sango advises that rinsing your weave is the most effective way to prevent tangles. Once finished, blow-dry the roots of your hair and use a hood dryer or diffuser to thoroughly dry it. Make sure you give your hair and scalp regular rest days in between weaves.
Source: byrdie.com
Pineapple Bun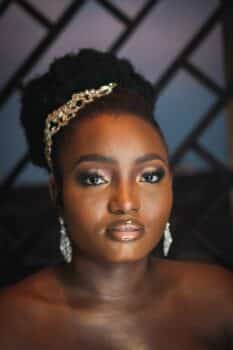 The pineapple bun is a great way to keep your hair looking stylish and healthy. This style is easy to do and can be done with any length of hair. To start, you will need some oils to help protect your ends from damage. Oils are great for keeping your hair hydrated and preventing split ends. After applying the oil, you can begin styling your hair into a pineapple bun. Start by gathering all of your hair at the top of your head and tying it in a loose ponytail or bun. Secure it with an elastic band or scarf for extra hold.
Once you have secured the bun, you can add a scarf for extra protection and style. A silk scarf is ideal because it won't snag on your hair like other fabrics might. Wrap the scarf around the base of the bun and tie it securely at the back or side of your head. This will help keep all of your strands in place while also adding some flair to the look! The pineapple bun is an easy way to keep your hair looking stylish without sacrificing its health!
The Mohawk
The mohawk hairstyle is a classic haircut that has been around for centuries and can be classified as an edgy hairstyle. It is characterized by a strip of hair running down the center of the head, while the sides are shaved or faded. This style is often associated with punk and rock culture, but it can be adapted to fit any look. Whether you want to go for a more subtle look or an edgy one, the mohawk can be tailored to your needs.
The mohawk is a great creative design and a fabulous way to express yourself and stand out from the crowd. It can be styled in many different ways, from short and spiky to long and sleek. You can also add color to your mohawk for an even bolder look. With this hairstyle, you will definitely feel like a rockstar! So if you're looking for something unique and eye-catching, then the mohawk might just be what you need.
Source: myblackclothing.com
Black Hair Updos or Braided Updo
Black hair updos or braided updos are a great way for black women to keep their hair looking stylish and low maintenance. These styles can be done quickly and easily, making them perfect for busy days when you don't have time to spend hours styling your hair.Not only do they look stylish and chic, but they also keep your hair off of your face and out of the way. This is especially helpful during the summer months when humidity can cause frizz and flyaways.
One of the most popular updos is the classic bun. The classic bun is one of the most popular low maintenance hairstyles for black women. It's a timeless look that can be dressed up or down, depending on the occasion. To create this style, simply gather all of your hair into a high ponytail and twist it around itself until it forms a bun. Secure with bobby pins and you're good to go! You have an amazing hairstyle that suits you perfectly!
Bob Haircut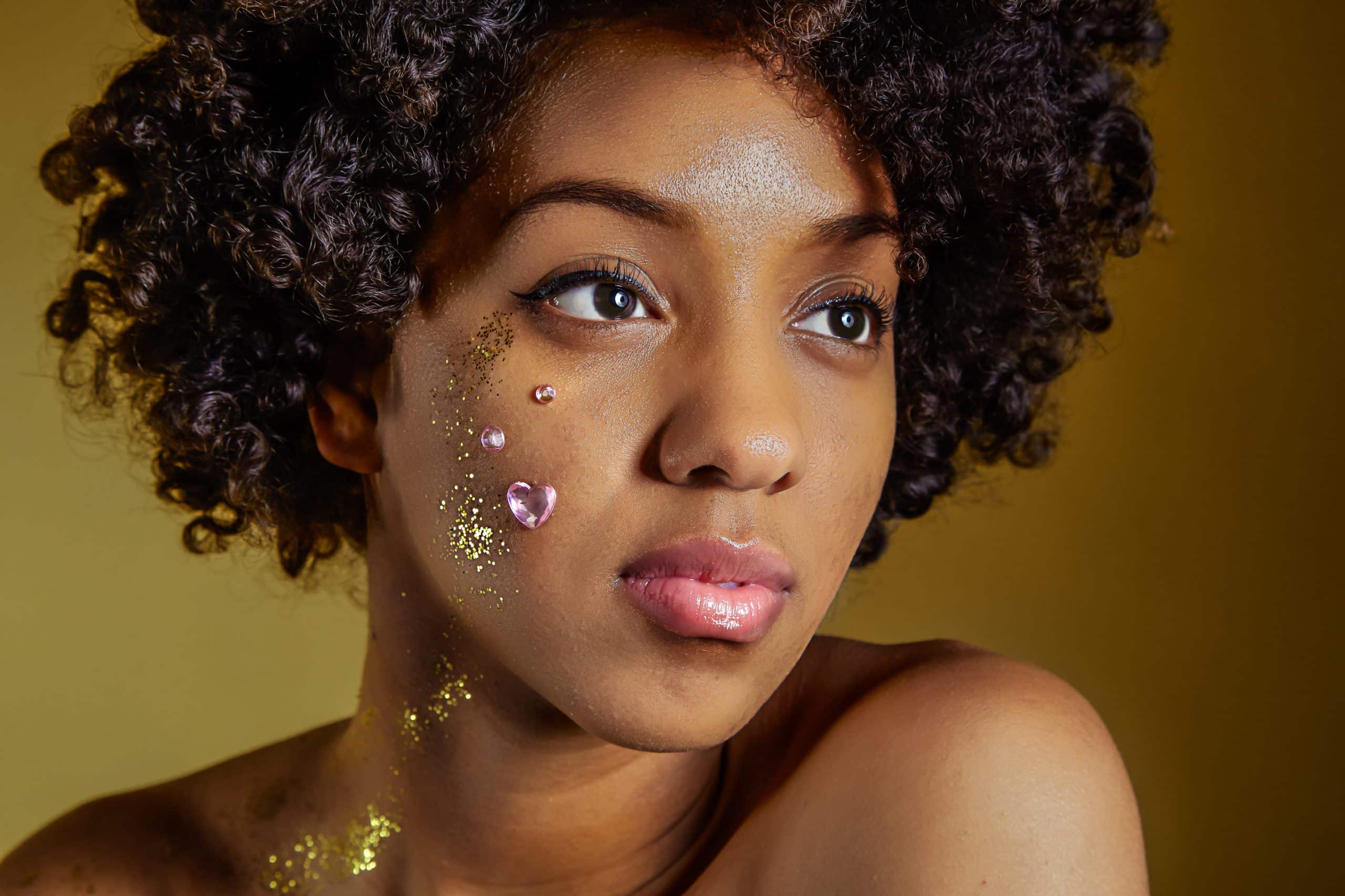 The bob haircut is a timeless classic that has been popular among black women for decades. It's a low maintenance style that can be tailored to fit any face shape and hair texture. The bob is versatile and can be worn in many different ways, from sleek and straight to curly and voluminous. It's also easy to maintain, as it requires minimal styling time and products. For those who prefer to keep their hair short, the bob is a great option. It can be worn with or without bangs, and it looks great on all face shapes. For an even more low-maintenance look, opt for a tapered bob that's slightly shorter in the back than in the front. This style requires minimal styling and upkeep, making it perfect for busy women who don't have the time in their busy day to slap on hair gel or use a hair tie to look their best!
Senegalese Twists
Senegalese twists are a popular low maintenance hairstyle for black women. This style is created by twisting two strands of synthetic or human hair around each other to create a rope-like look. The twists can be styled in various ways, from long and loose to short and tight. They can also be accessorized with beads or other decorations for a more unique look.
Source: naturallycurly.com
In conclusion, natural hairstyles are protective styles and are becoming increasingly popular among black women, as they provide a low-maintenance option that is both stylish and protective. Natural hairstyles can range from simple twists and braids to more intricate updos and buns. Not only do these styles look great, but they also help protect your hair from damage caused by heat styling tools and harsh chemicals. If you have dry hair and want a more chic hairstyle, then try one of these simple styles listed above. You will very happy you did.